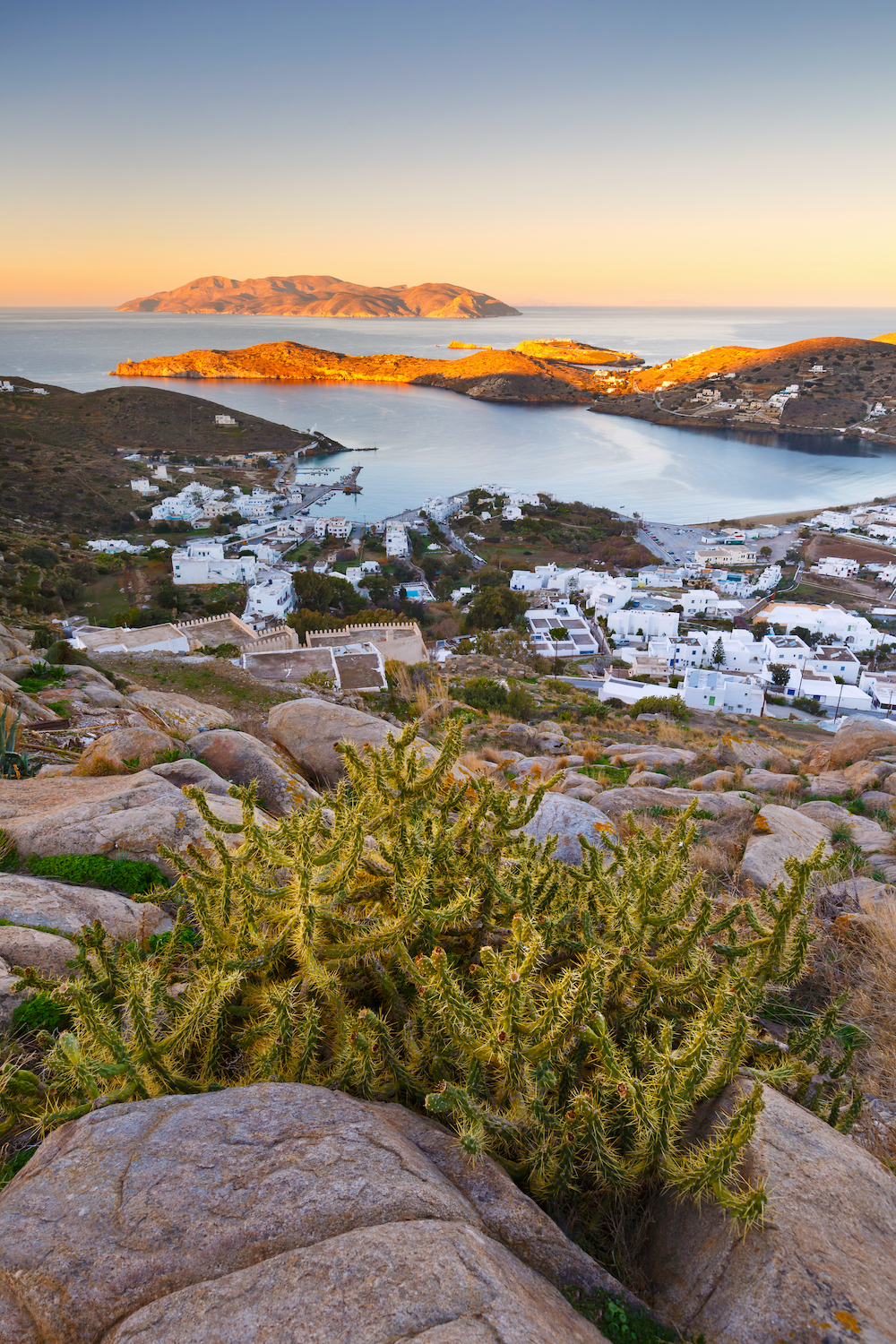 One of the least known Cycladic Islands where secluded bays, sandy beaches and hilltop chora all weave their inimitable magic
Sikinos, a small island in the southern Cyclades, that will gain you with the natural beauties and human creations. At Sikinos, time and people have kept intact the traditional Cycladic colors. You can relax in quiet, small beaches and walk the trails of the interior in the afternoon and evening. The only thing you can hear in the streets of the Chora is the wind whispering in the leaves on the vines. In the evening, the island wakes and the narrow streets around the bars, cafes, taverns and shops are filled with people.
You will find, when talking with people, that they welcome the stranger always with inexhaustible appetite for teasing, for feasts and celebrations.
This remote Cycladic island, tucked between Ios and Milos, is one of the quietest, most secluded Greek Islands you could wish to find. The port area of Alopronia (sometimes called Skala) is where you will be staying. Two or three taverns and a lovely beach (mostly sand) are close to your accommodation.
Ultra-lazy days pottering between beach/tavern/accommodation can be punctuated by a cacique trip to the beach of Agios Nikolaos (subject to demand). Undoubtedly, you will wish to visit the fortress hill village of Hora/Kastro. Set upon a ridge overlooking the sea, this charming settlement with 2 taverns, a post office and delightful main square is a million miles from mass-market tourism. A further hour on foot to the west and a partly ruined monastery, formerly a look-alike Roman temple which later metamorphosed into a Christian church, will materialize in the heat haze. Walking back down to Skala from Hora/Kastro can take an hour, but the magnificent scenery and views are worth it.