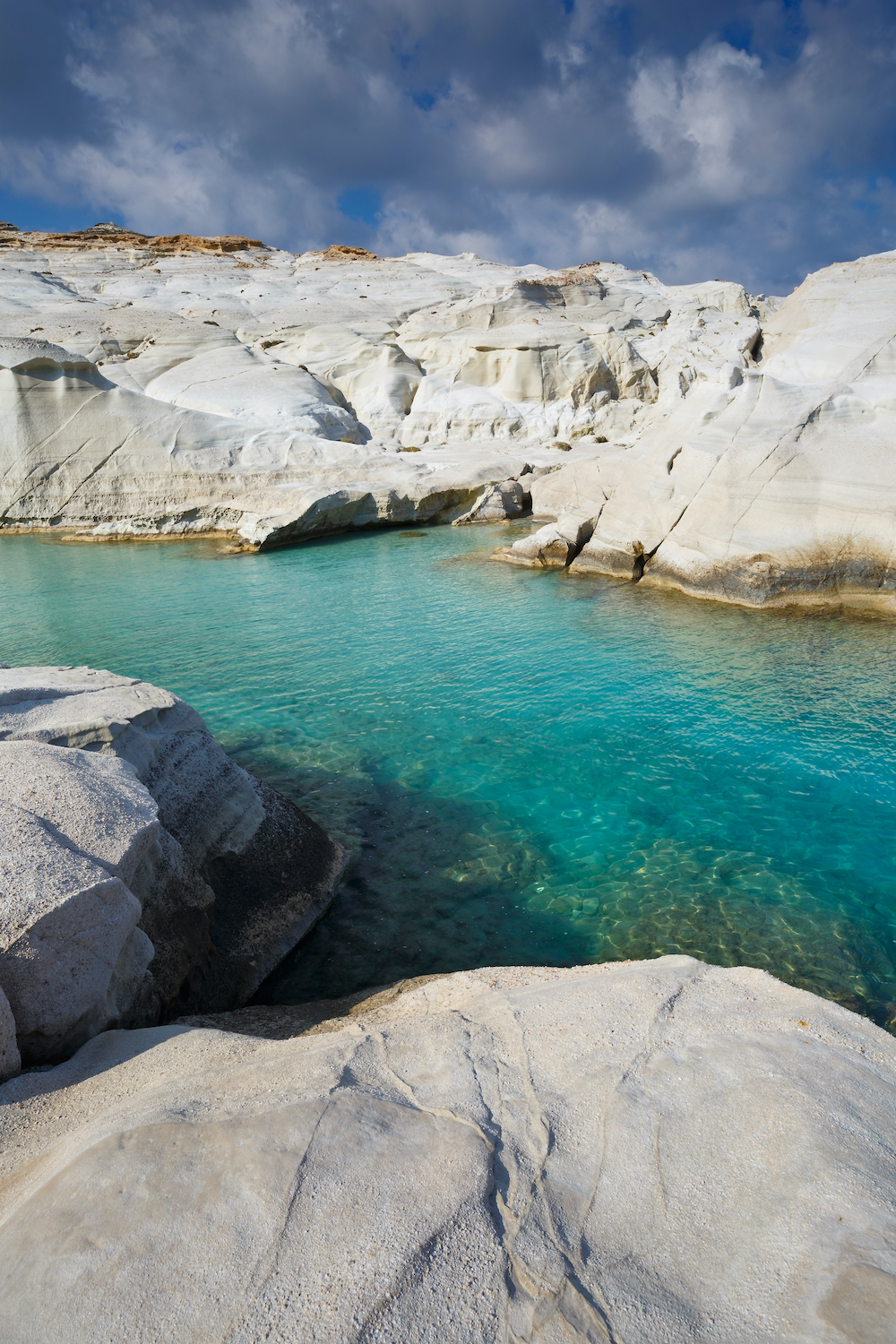 A Greek Sun perennial. Colorful, uncrowded, super sandy beaches with the convenience of air travel a possibility all the way
Known locally as the island of 100 beaches, this 161 square kilometres of multi-hued, volcanic rock certainly knows how to spoil committed beachcombers. Milos is more than just beaches and spectacular coastal scenery. The port of Adamas has become a favorite destination with the Athenian cognoscenti and we really are quite amazed and somewhat disappointed that foreign holidaymakers are not aware of this gem. Two bays flank the meandering waterfront lined with cafes, taverns and a myriad of shops. A pre-dinner stroll by the quayside reveals luxurious cruisers bobbing up and down on the gentle swell. It is easy to travel around the island. A comprehensive bus network connects Adamas with the main tourist beaches such as Paleochori and Provatas whilst also linking other communities in nearby, hilltop Plaka and coastal Pollonia which is further away in the north. A day in Plaka offers panoramic views, the possibility to visit the archaeological and folklore museums and to eat very well in a classy tavern. Pollonia's quaint little harbor lies adjacent to a superb tree-fringed, sandy bay. A handful of local shops, excellent holiday accommodation and first class taverns are the mainstay of this up and coming resort area. Things to do in Milos are not many but the island is gradually developing. Although Milos is great for windsurfing, there were not organized windsurfing centers on the island.
As the sea bottom around Milos island is rich in reefs and old wrecks, another interesting activity on the island is scuba diving.
In fact, there are few diving centers in Milos that offer courses and organize diving trips in close uninhabited islets.
As a part of the island of Milos is unexplored, another popular activity in jeep touring. The dirt roads will lead you to secluded beaches for a swim, old mines, abandoned churches and mountaintops with breathtaking view to the Aegean Sea.