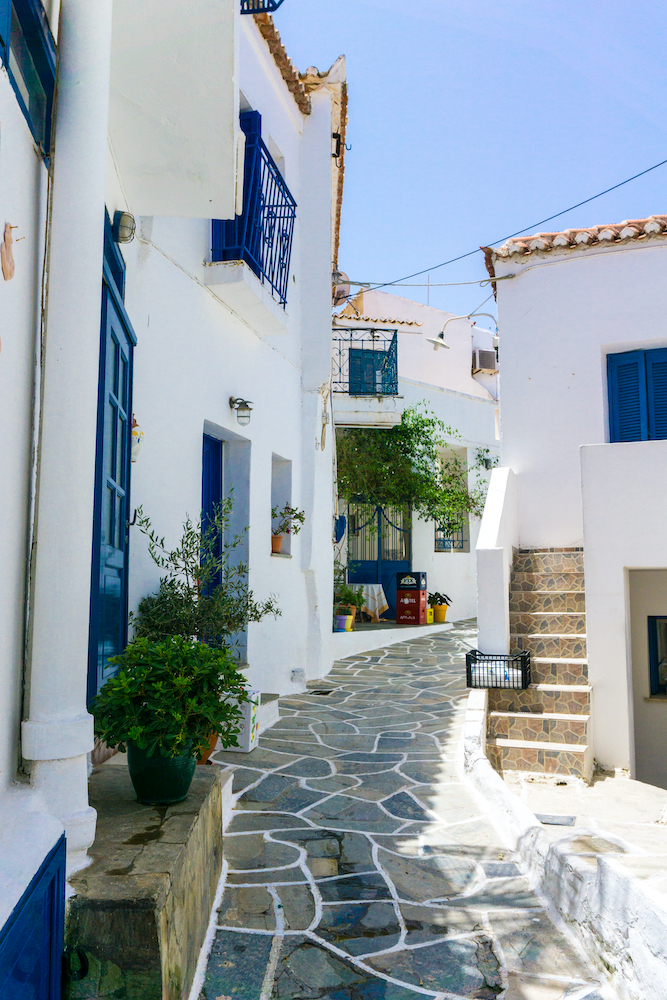 the island of simplicity and hospitality, will lead you to Cycladic paths and to whitewashed settlements)
Kythnos is a Cycladic island between Kea and Serifos. It administratively belongs to the South Aegean region and since the 12th century it is also known as "Therma". There are two mainland villages on the island, Chora or Mesaria and Dryopida or Sullaka. There are also three main seaside settlements: Merichas-the main port-, the Baths with thermal springs and Panagia Kanala with the church of the same name.
Kythnos has beautiful beaches that form scenic coves, coves with crystal clear waters and natural shade that make up the salt mines. The most famous beach on the island is Kolona. Visit it and you will be impressed by how a sand strip separates the sea in the middle forming two sandy beaches on the same shore so spectacularly.
When you are on the island, ask if there is a festival and if it is easy to visit it. You will experience one of the most rare, authentic traditional Aegean events. You will taste traditional delicacies and you will see the people of Thermia performing the balo dance with the traditional island music played by the local musicians.The beautiful picturesque houses that follow the traditional Cycladic architecture will excite you as you walk along the cobbled streets. Enjoy your walks in the stone cobblestone streets of Kythnos and be impressed by the traditional arches and fountains. Admire the courtyards and alleys painted with lime on which scenes of the island life are drawn.