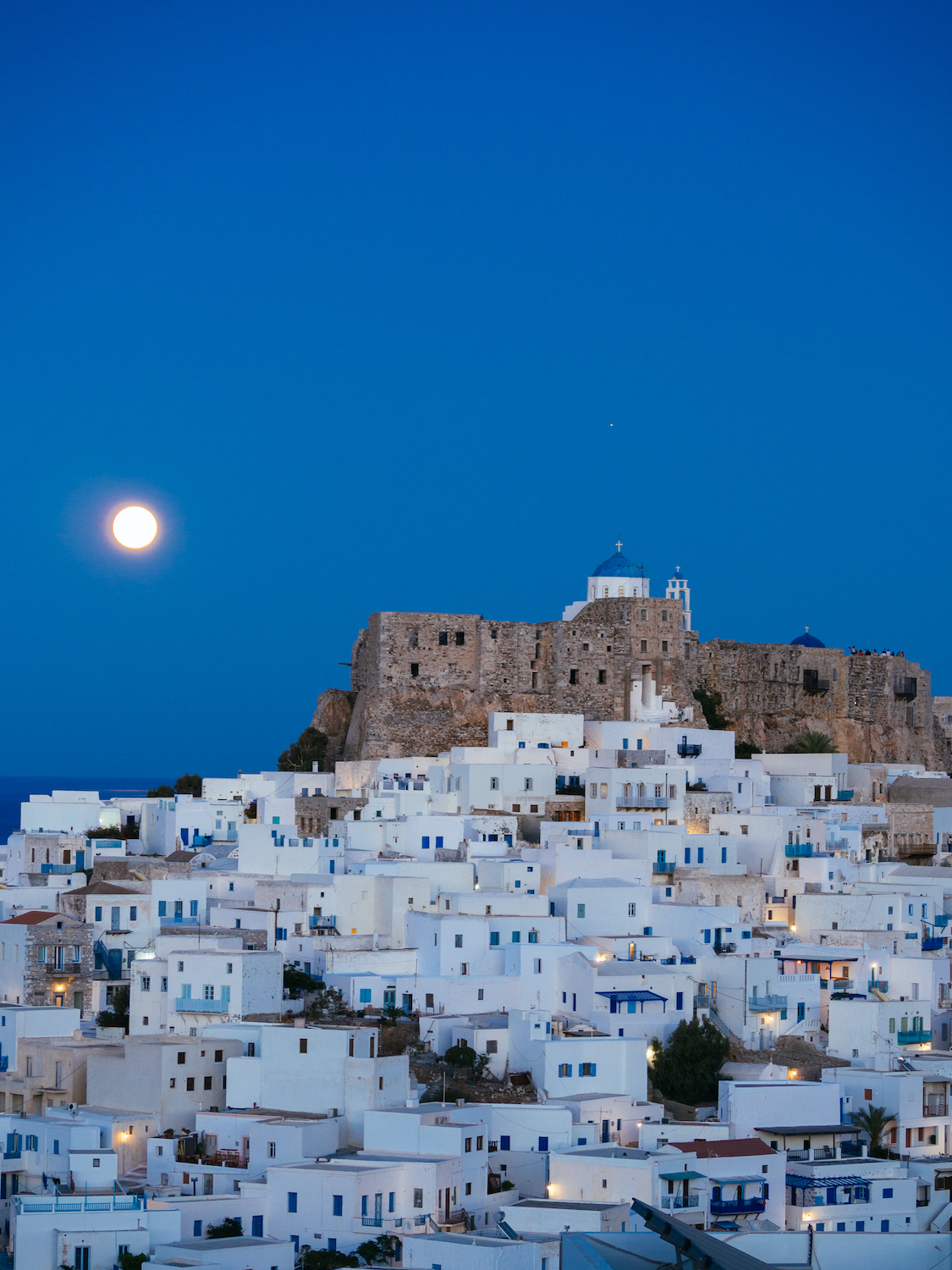 Butterfly-shaped, remote and yet accessible by air. The perfect spot to unwind and soak up that quintessential Greek island atmosphere
Butterfly-shaped Astypalea can be excused its identity crisis. Officially belonging to the Dodecanese, this most westerly island of the archipelago would feel more at home geographically in the Cyclades.
The main port area of Skala certainly has a Cycladic feel, with typical whitewashed, cubic houses clinging to the hillside below the Venetian castle that dominates the skyline of hilltop Chora. As a spot to quietly unwind and soak up some Greek island atmosphere, free from crowds, Astypalea is perfect. Skala and Chora are linked by a steep flight of steps, a less arduous meander along the narrow road or a very short bus ride. On turning the final bend into Chora, a splendid, small main square flanked by a line of windmills greets the eye.
The infrequent ferry and domestic air connections from the mainland to Astypalea makes little impression on tourist numbers and has spared the island from falling prey to any dramatic tourist development. The simple pleasures of tavernas and cafes in both Skala and Chora are the limit to evening entertainment. .
Daytime activity is limited to beach and walking. A 20 minute walk from Skala and the shingle beach of Livadia, one of the best on the island complete with taverns and shaded by tamarisk trees, beckons. The same bus that links Skala and Chora continues to Livadia. A number of other beaches both to the south (Vatses and Kaminakia) and north (Analipsi) are accessible by excursion boat from Skala.