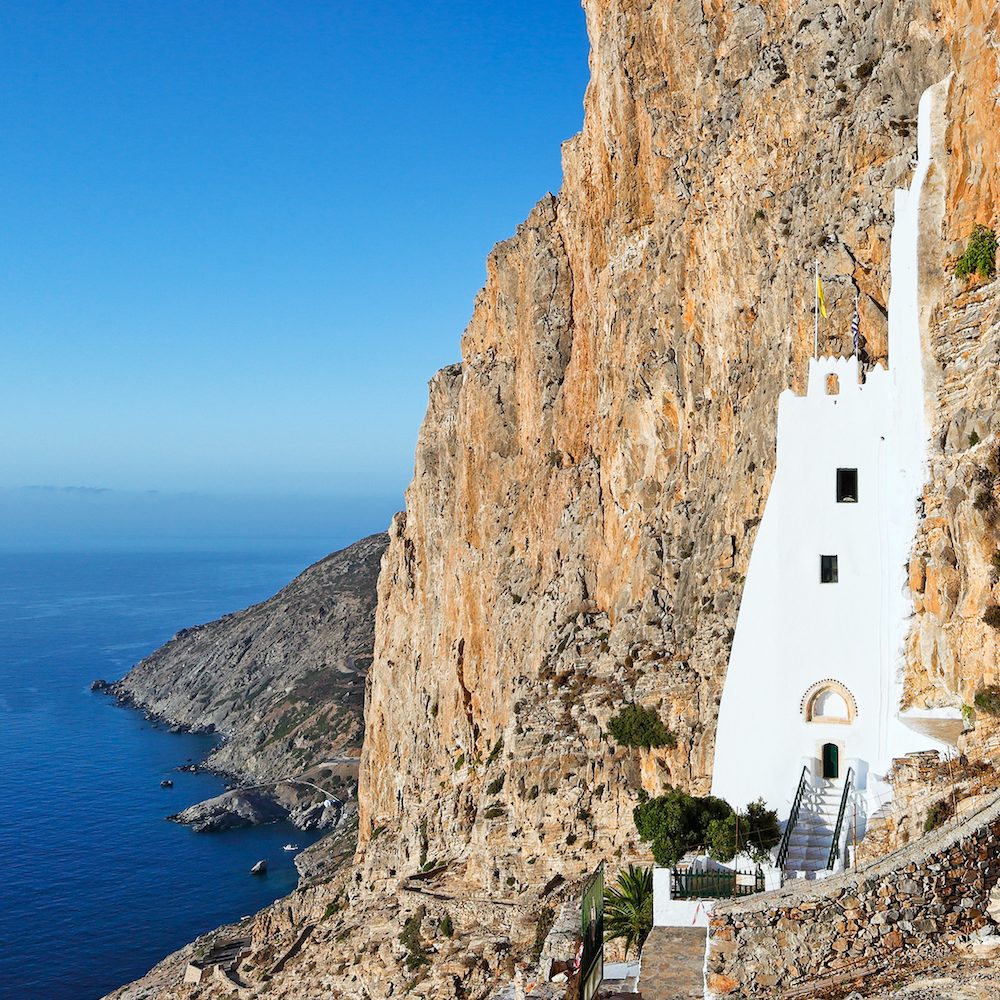 Impressive hilly terrain and sandy beaches with tourists thin on the ground
Amorgos is a remarkably unspoiled island at the south-eastern edge of the Cyclades group, where traditional customs are still inextricably interwoven into a landscape as rich in beauty as in its history.' So says a locally produced tourist guide, and you know'. it's true!
But seriously, Amorgos really is a wonderful holiday destination with fantastic opportunities to walk, visit beautiful villages and interesting historical sites, paint, photograph and observe local nature. If this sounds too good to be true, read on.
If Amorgos does have one claim to fame, it is the astonishing, one thousand-year-old Monastery of Hozoviotissa, an amazing union of nature and art. This eight floor building known as 'the monastery of the one wall' is embosomed in the rock face, 300 metres above the deep blue sea. This is all quite extraordinary, as are the stunning, holy icons that can be viewed within the confines of the monastery.